Knees on the beach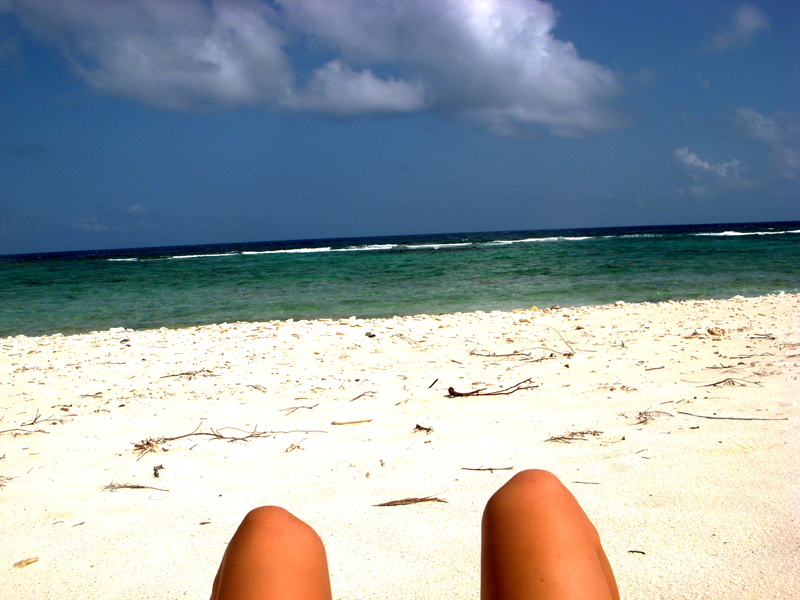 While Carib Sands has its own private pool, beach, and dock for you to use during your stay you never know when you might want to go exploring. A quick bike ride away, the public beach is a great change of pace and scenery as well a glimpse into life on the island.
Yes, this is truly the Cayman Brac Public Beach. Need some alone time? Grab a book and officially relax under a giant grape tree or bring your mask, fins, and snorkel to explore the shallow reefs right off the shore. Time flies at the beach, but that's alright. There's a local saying that if you ask a Bracker when something will be finished, "soon come" is a respectable answer. This is affectionately known as "island time".
Sometimes in the evenings the locals will venture down here after work to relax in the cool salt water as the hot island sun begins to dip bellow the distant blue horizon. On holidays the islanders will bring their families and congregate under the coconut trees to grill jerk chicken and eat sweet fried plantains. There's plenty of swimming and catching up, but food comes first around here.